Branding and Marketing for Attorneys
---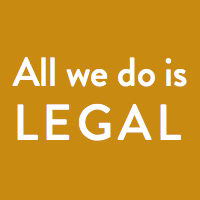 ---
knowledge | insight | wisdom | ingenuity
BEST-IN-CLASS SPECIALISTS
---
During the past 25 years KIWI had the privilege to work with small, medium and Fortune 500 companies in a variety of fields. In 2012, inspired by our holistic philosophy, we decided to embrace specialization. Since then, KIWI focuses in meeting the unique branding, marketing, and communication needs of attorneys, judicial candidates, and nonprofit organizations linked to the legal industry. At KIWI, all we do is legal.
---
BRANDING

_
Your brand differentiates your offering from that of your competitors. KIWI excels in developing branding strategies and marketing programs for attorneys, judicial candidates, and non profit organizations linked to the legal profession. Branding adds value to your business, strengthens your reputation, and improves public perception.
---
COMMUNICATIONS

_
Communication is the process of transmitting ideas and information to the public and within your organization. KIWI helps firms develop actionable communication in alignment with their branding strategy, positioning, target audience and business objectives.
---
DIGITAL

_
KIWI crafts effective online marketing using beautiful responsive websites, innovative email campaigns, and engaging social media programs to increase business, bolster reputation and expand your reach.